Posted in
News
on June 30th, 2015 by admin
INTER NATION ART a groupshow of contemporary art @ HDLU, Zagreb, Croatia
Opening: July 1st, 2015
Curated by Jan Kage
art is truly universal nations are artificial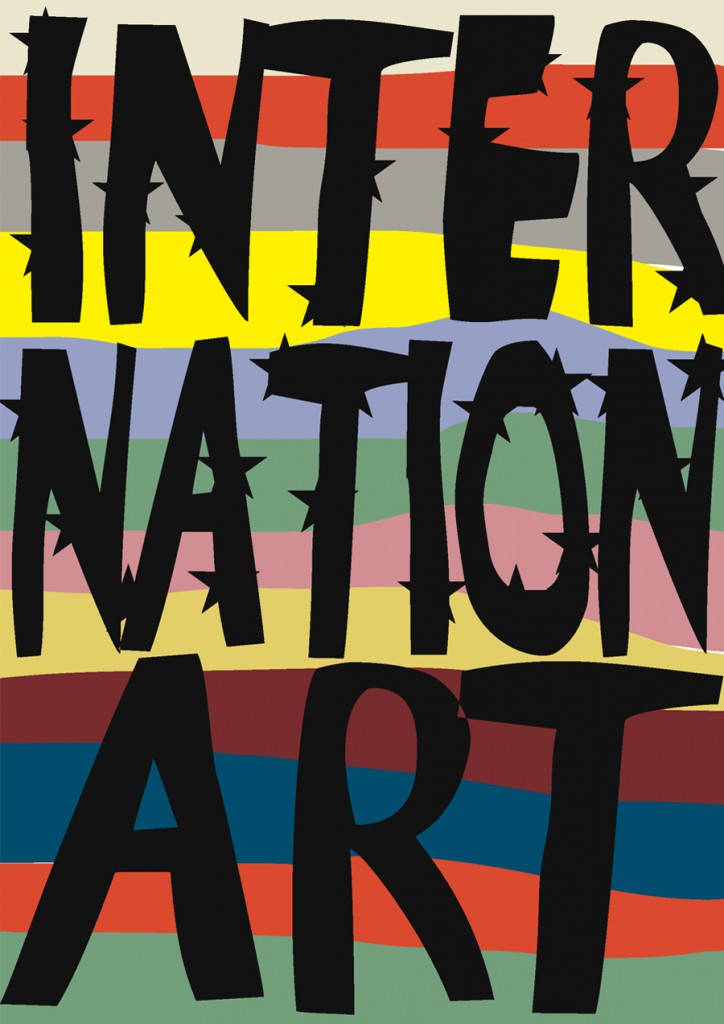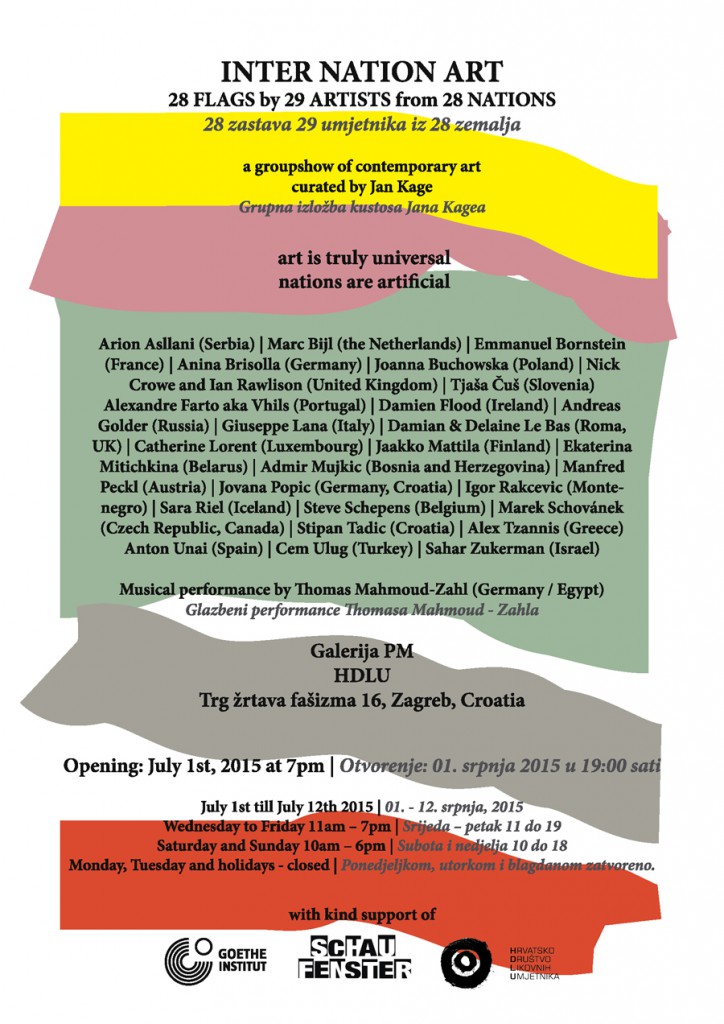 If this claim holds true then we must examine the way in which art crosses borders, how styles and stylistics exist as codes that are bigger than any national territory and, as such, hold more importance than a passport representing a single nation. This undertaking is especially important today, with the emerging tendency of a re-nationalisation across the European continent.
Being part of a generation that grew up with the transnational project of the EEC (the European Economic Community that became the European Union), and having witnessed the collapse of the iron curtain, history seemed to be moving inexorably towards diminished national control and a wider transcontinental identity. This identity was necessarily rooted in a commonly shared cultural history and, implicitly, the art styles of the 20th century which themselves came from diverse national backgrounds: Expressionism, Constructivism, Dada, Pop – the list is long.
Inter Nation Art shows a generation of European artists that shared this experience. We will bring their art works to Zagreb, a city that experienced quite the opposite some twenty years ago: The collapse of a multi-ethnic state.
These days, European unity is questioned and criticized from the political left as much as from the political right. It's defenders are in a defensive position. Our common culture though, be it film or music, literature and of course the visual arts with its international biennales and festivals, too are – and have always been – a cross-national culture.
This exhibition holds no manifesto and does not proselytize. It looks on Europe through the eyes of several artists with different European passports or different European origin.
Each of the 28 exhibiting artist works the same format: A flag. The flag being the most common representation of a country becomes the medium for the artists to express themselves. These 28 art flags will be hung within the round gallery of the HDLU pointing to an inner center. The flags will be moved by fans which will produce a constant swoosh within the very special, echoing architecture. The musician Thomas Mahmoud-Zahl will contribute a sound performance in the opening night deconstructing Beethoven's "Ode an die Freude", the European anthem.
Most of these artist stem from a generation for whom European unity manifest and was experienced in student exchange programs, international family ties and a socialisation in (sub-/pop-)cultural movements that are truly international. To this generation European identity and unity comes natural. Other contributing artists come from the generation that was actively involved in constructing this new Europe.
The show is curated by Jan Kage for HDLU, Zagreb, Croatia by invitation of Josip Zanki. Jan Kage is a curator from Berlin who besides running the art space SCHAU FENSTER is putting together a cross-media clubnight called Party Arty since 2002 in Berlin, Germany. Kage also host the weekly radio show Radio Arty on Berlin's FluxFM and writes for different papers, websites and anthologies.
So Inter Nation Art wants to talk about a status quo through art works. What better way is there to reflect upon the state of the union than through the uniquely contemplative quality of art?